At Wit-Way Supply we stock an extensive inventory of everything that the plumbing & heating professional needs for almost any residential application. We pride ourselves on carrying products that offer true value and often are exclusive to the trade (not available through home centers). Our sales personnel are some of the most knowledgeable in the business, with well over 70 years of combined experience!

We are a full service supplier, assisting you in every area from design to delivery. Our trucks run daily and are not restricted geographically. We ship to all points every day.
Special Orders

Special orders are never a problem. We partner with a comprehensive network of suppliers and master distributors, so we can always deliver the product you need when you need it.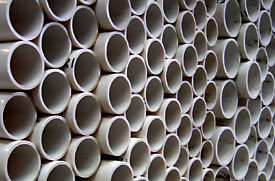 Online orders
Register today for our online order entry and realize the efficiencies that online ordering and quotations can provide your business. You must be an existing trade account to use this feature of our website, so if you are not, fill-in our credit application and get started today!